Second Arkansan Tests Positive for Zika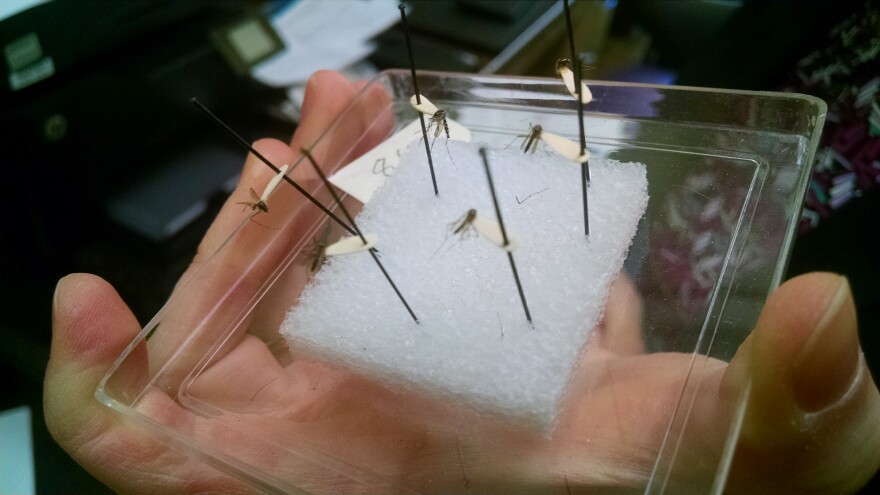 The state health department says another Arkansan has tested positive with the Zika Virus.
KAIT-TV reports the Centers for Disease Control and Prevention has confirmed that the individual contracted a "mild" case of the virus after a recent visit to Central America. This is the second confirmed report of the virus in the state.
NPR reports the World Health Organization has recently confirmed the connection between the virus and the birth defect microcephaly.
Zika is spread through two species of mosquitos that breed in small containers of water. The CDC says common symptoms are fever, rash, joint pain, and red itchy eyes which can last for up to a week.
Health officials advises residents traveling to Central or South America or the Caribbean to wear insect repellant containing DEET and long-sleeved shirts.
Officials also recommend emptying areas of standing water around the home such as in bottle caps and flower pots.